One of the reasons I like what I do is that it is not boring.
Especially in Alaska we see many different types of properties and many different settings. You will never survive as a Realtor in Alaska if you expect to be wearing high heels or wingtips every day-do they even wear wingtips anymore?
Today I showed two different log homes via snowshoes. The first one was this cabin on Moki Drive. I should have taken a winter pic, it was a great day for it. The road is only plowed part way so we had to snowshoe in the rest of the way. This property has over 32 acres of good high ground. It's hard to find this much land only 10 miles from Palmer these days. Especially for less than $4,700 an acre. And this one has a cabin with electricity.
The second home is interesting. It's a 2500 square foot log home on 57 acres with highway frontage priced at
$226,000. This home is listed with Duane Mathes at RE/MAX-Dynamic. This is the home that illustrates the follies of not checking out your buyer before selling your home with owner-financing. This is the third owner-financed home that I know about that was used for agriculture-illegal agriculture.
If you are going to sell your home and provide financing you better check out your buyers. Look at their credit, look at their criminal background, look at their sources of income, and provide a clause to inspect the home to ensure it is being maintained properly. This is your collateral, you need to ensure it remains in good shape.
This log home on 57 acres is now for sale for $226,000…AS-IS. The owner foreclosed on the previous buyers who are presumably being dealt with by the "authorities". I think it's a good deal for the right buyer. Not only is there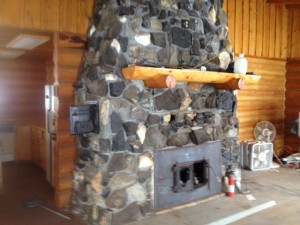 a log house, (that needs some fixing), but it also includes 57 acres with good highway frontage and about 7 sheds. Some of the sheds could be used as shops or garages. Check out the rock fireplace!
If you need some gardening equipment or potting soil I'm sure that will be thrown in for free. Just make sure you plant geraniums or peonies in these "pots".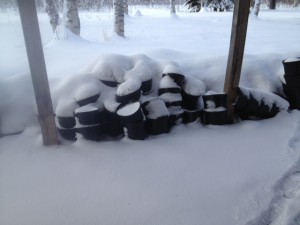 .
.
.
.
.
.
.
.
.
.