I had a talk with Dave Johnson of Elite Real Estate. He agreed that the Mat-Su borough could absorb 1,300 more homes in a year as long as the price of the homes was under $500K. We got into a discussion about the current market trends so I decided to take a look again.
Comparing the whole borough sales from this year to last year we see that the average sale price is up by 2% and the actual amount of homes sold is down by 32%. We sold only 717 homes this year compared to 1041 homes sold last year. Last year was a record year and this year is the lowest in the last 5 years.
But those are just overall average numbers. To really look at the trends you need to compare the same type of homes on a year over year basis. So I pulled only 3 bedroom, 2 bath, 2 car garage homes between 1200-1600 square feet. I could have been more specific but that would have narrowed my selection. Here are the results:
Year.  Av Price.  Appreciation.  Total units sold.
2023   $344K.       5%                        77
2022.  $328K.       14%                     143
2021.  $283K.      13%                      91
2020.  $245K.      3%                        80
2019  $238K.       –                            105
I was pretty sure appreciation had slowed and these numbers prove it. But they certainly are not going down.
Most years since about 1990 we have seen appreciation in the low single digits, 2005 and 2006 saw some higher numbers and 2008-2010 saw negative numbers but 2021 and 2022 are the highest appreciation numbers I've seen since I have been in real estate.
Call us here are Valley Market Real Estate! Here is a direct link to our team: https://valleymarket.com/meet-the-val…
See All our listings here:https://valleymarket.com/featured-val…
Forward this to a friend to sign up: https://app.bombbomb.com/app/form/?fo…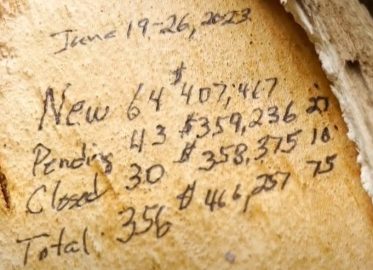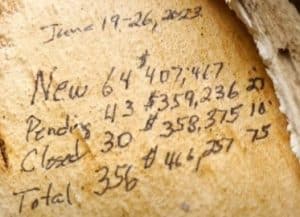 This representation is based in whole or in part on data supplied by, and to, the subscribers of Alaska Multiple Listing Service, Inc. (AK MLS, Inc.). AK MLS, Inc. does not guarantee nor is it in any way responsible for its accuracy. Data maintained by AK MLS, Inc. is for its own use and may not reflect all real estate activity in the market.