Interested in any of these lots? Call Marty at (907) 232-7900 or email him at [email protected]
---
No Road ASLS 75-115 TRACT L, Talkeetna


$10,000
Unique opportunity to live in remote Alaska, only one mile from Alaska Rail Road. Access by foot. 5 Acres. Great spot for a cabin and/or weekend getaways.
---
7055 N Mckenzie, Palmer


$18,000
1 Acre.
Great lot on Lazy Mt. Well onsite with low producing water. Buyer may test as they wish. There is an old concrete block foundation from a house that burned years ago. Cleared corner lot. Lots of sun!
---
18147 E Stayton, Sutton


$27,000
1 Acre.
Nearly 2 acres on maintained road with power. Nice flat lot to build on. Electric on-site. Great spot for horses.
---
9330 E Coho, Palmer


$32,000
0.46 acres
Nice lot with water right across from Colony High School. Can be used for commercial
---
15405 E Kathleen Drive, Palmer


$38,500
1 Acre
Trailer that needs some work tucked away on a nice lot on Lazy Mountain. This is a cash only sale. Hard to find something like this.
---
1205 W Mike Street, Palmer


$42,000
0.18 Acres
Nice hard to find building lot in the city of Palmer. Nice neighborhood. Flat lot.
---
5565 N Curt Circle, Palmer


$49,000
2.1 Acres
Rare 2 acre lot on Lazy Mountain. Driveway is in. Electric and Well.
---
1450 N Kuhn Drive, Palmer


$60,000
1.47 Acres
Hard to find almost 1.5 acre lot in an
almost windless area
. Flat, usable land.
---
17179 E Smith, Palmer


$65,000
2.33 Acres
Rare piece on Smith Road Extension. Flag lot to get you back off the road.Not zoned.
---
8557 S Crowe Circle, Wasilla


$65,000 10 Acres
Two five acre lots for a total of 10 acres. Lot fronting Hazel is swampy but the lot behind appears to be high and dry. Unzoned.
L6 B2 Gamway, Chickaloon


$79,500 5.04 Acres
Beautiful parcel, right on the bluff overlooking the Matanuska River.
L6 B1 Gamway, Chickaloon


$79,500 7.64 Acres
Views in every direction. Right in the heart of primo recreation. Hunting, hiking, snow-machining, 4-wheeling. Or you can just relax in the view of the mountains and glacier.
1400 N Kuhn Drive, Palmer


$80,000 1.45
Hard to find lot with a shop, well, and septic on site. Property had a mobile home on it. Come check out life without the wind!
B002 No Road Access, Wasilla


$80,000 40 Acres
40 Acres in the Pt. MacKenzie area. High ridge provides great views. No road. No power. Easement access only. General Location: Pt. Mac road to Burma. Right on Johnny Parks. Continue to Blitzen.
---
48484 Glenn, Chickaloon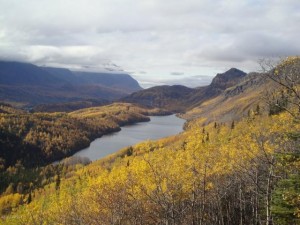 PRICE REDUCED: $350,000
70 Acres of land on the Glenn about 37 Miles from Palmer.
Click here for More information and more photos.
Marty Van Diest, Tele 907.232.7900 / marty[at]valleymarket[dot]com
Palmer, Alaska

Information

about the Mat-Su Valley's second biggest city.