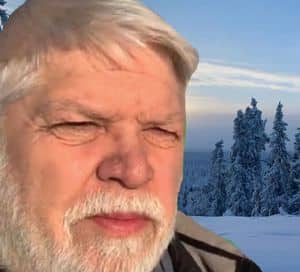 Marty Van Diest
Broker
[email protected]
(907) 232-7900
Meet Marty Van Diest, an experienced and knowledgeable real estate professional who has called Alaska home for his entire life. Raised in the remote Yukon and Innoko River villages of Holikachuk and Grayling, Marty has a deep understanding of the unique and diverse communities that make up our great state. From the rugged Brooks Range to the bustling fishing towns of South West Alaska, Marty's extensive travels have given him a broad perspective on the many opportunities Alaska has to offer.
With over 30 years of experience in the real estate industry, Marty has been helping buyers and sellers achieve their real estate goals in the Palmer area since 1991. His extensive knowledge and expertise in the local market make him the perfect guide for those looking to buy or sell property in the area. Marty and Grace's 4 adult children all still live in Alaska, providing Marty with connections to far-flung areas of the state.
When he's not busy helping his clients, Marty enjoys the Alaska outdoors, including hunting and fishing. He is passionate about the natural beauty of our state, and he would be thrilled to help you find your own piece of paradise. If you're looking for a dedicated and experienced real estate professional  who truly knows Alaska, look no further than Marty Van Diest.