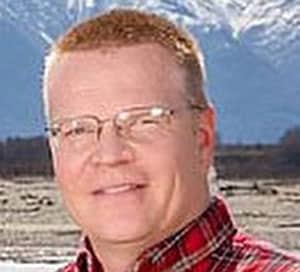 Jay Van Diest
Sales Associate
[email protected]
(907)232-4852
Jay Van Diest was born in 1966 at the hospital in Glennallen, Alaska and grew up in Palmer. He attended Palmer Schools from kindergarten through 12th grade, and at the young age of 13, he began working in commercial fishing with Loren Leman. By the time he was 19, he was already working on Bering Sea crabbers. Throughout his teenage and young adult years, Jay spent many summers on fishing boats in Bristol Bay, the Bering Sea and out of Chignik, False Pass, and Prince William Sound.
Jay's passion for fishing and the sea eventually led him to start a career in real estate 26 years ago. He has been a full-time sales person in the Palmer, Wasilla area ever since, gaining a wealth of real estate experience. He and his wife Susan have four children together, two of whom are married with children of their own. Despite his busy schedule in real estate, Jay still finds time to help his sons in their commercial enterprises.
Jay's deep roots in the Alaskan community and his hands-on experience in the fishing industry make him a valuable asset in the real estate market. His knowledge of the area and its unique industries, as well as his ability to connect with his clients, has helped him become a successful and respected real estate agent in the Palmer and Wasilla area. He is dedicated to helping his clients find the perfect property and is known for his honesty and integrity in all of his business dealings.
In conclusion, Jay Van Diest is a well-rounded individual with a diverse background in fishing and real estate. His upbringing and experiences in Alaska have contributed to his success as a real estate agent and have earned him the respect of his clients and colleagues. He is a dedicated family man and continues to support his children's commercial endeavors.